CITIZ CAR SHARING
Citiz car sharing enables you to rent a self-service car on an occasional basis, for one hour, one day, or longer. The service, convenient, affordable and environmentally friendly, is an alternative to owning a private car - which remains unused 95% of the time - or a company car.
Convenient
Self-service cars, available 24/7
Various classes of cars (from city cars to vans)
An all-inclusive service: gas, insurance, maintenance, breakdown cover…
2000 cars available to all subscribers in over 190 cities in France
A service based on new technologies, simple and reliable
Cost effective
Cost effective
Precise cost of use: hours booked + kilometres travelled (starting at 2,50 €/hour + 0.41 €/km)
Renting a car with Citiz car sharing is more cost effective if you don't drive every day and drive less than 10 000 km a year.
Environmentally friendly
Citiz allows you to use a car only when you really need one, and therefore is complementary to public and active transport (train, bus, walking, cycling…)
Thanks to Citiz, you use less resources and space in the city: a shared vehicle replaces 10 personal cars.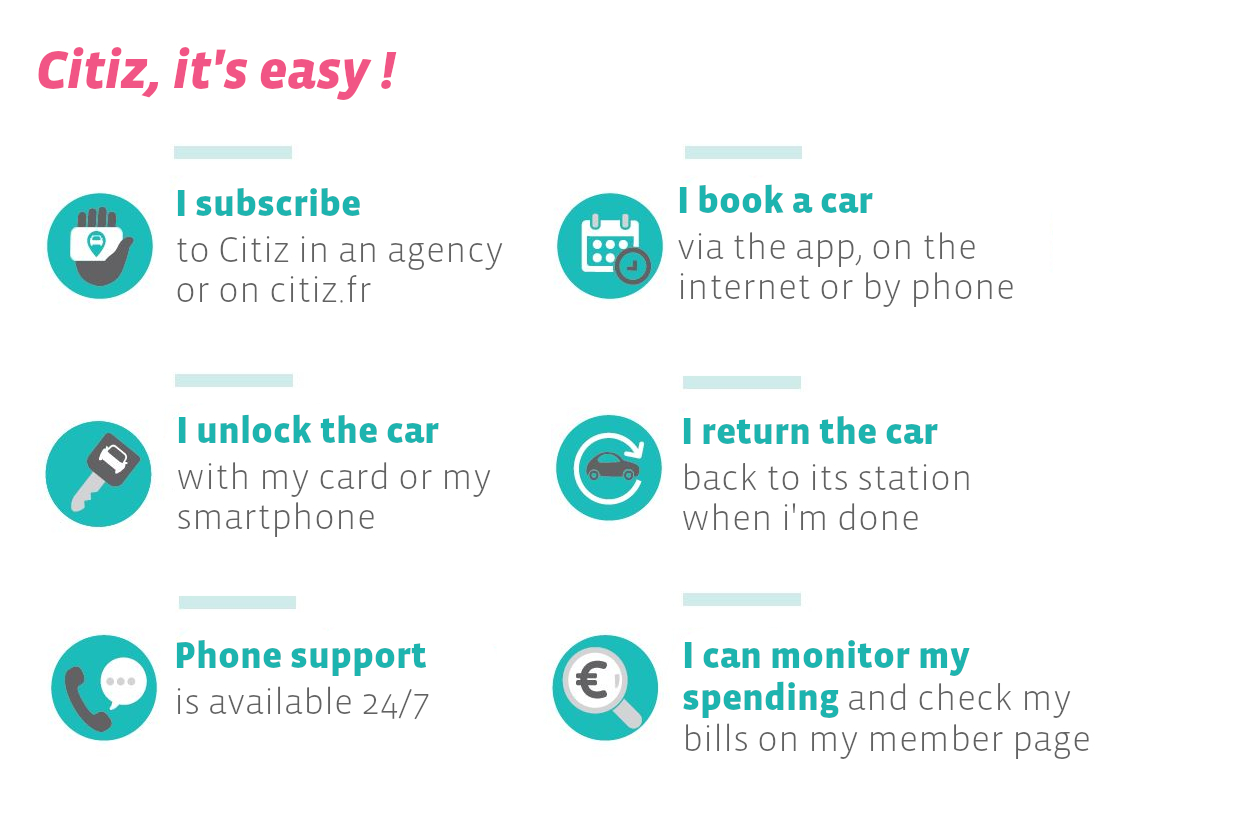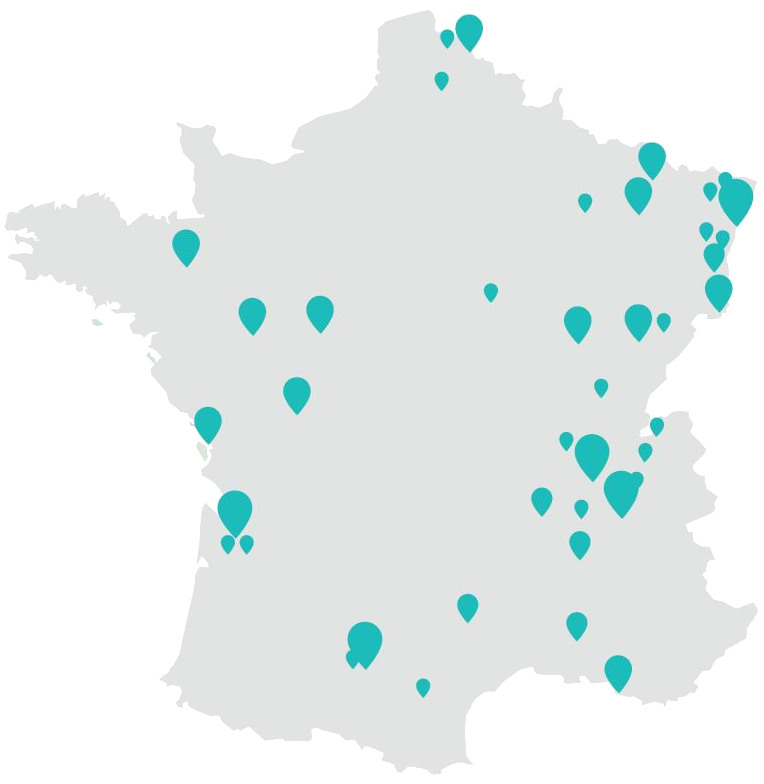 A national collaborative network
Your card enables you to drive any car from the
Citiz network in over
190 cities in France
:
Bordeaux, Marseille, Besançon, Dijon, Lyon,
Grenoble, Lille, Occitanie, Strasbourg, Rennes, Angers…
To find out more, visit your local agency website: